Dental X-ray Equipment
Providing High Quality Dental X-Ray Equipment For Over 50 Years.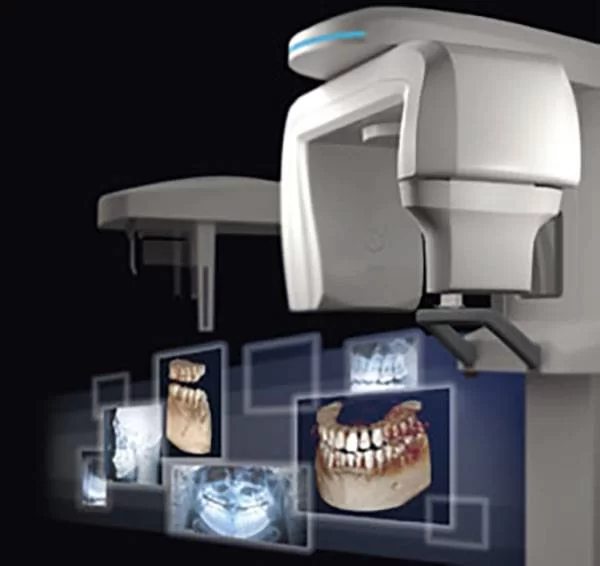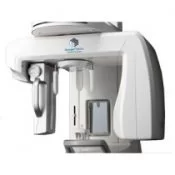 WE ARE DENTAL X-RAY EQUIPMENT EXPERTS!
As a single solution for dental X-ray imaging equipment, installation, training, and service, we have experience with just about every digital X-ray system on the market. Read on for our hot list of the top digital X-ray sensors, 3D cone beams and intra-oral cameras on the market.
Custom X-Ray offers a full suite of digital imaging products, including Digital Sensors, DC and ACP Intraoral X-Ray Units, and Panoramic X-Ray Units, with cephalometric and 3D capabilities, if desired. In addition, ImageWorks offers a proprietary software system, EVAsoft, which meets the digital imaging demands of today's dental practices.
Don't hesitate to contact a digital X-ray systems expert at Custom X-Ray if you have any questions about a product listed below. Our dental X-ray specialists will point you in the right direction by helping you select the right X-ray imaging equipment for your practice and your budget.
A few important considerations for a successful digital X-ray equipment implementation:
Onsite demonstration of the best of breed digital X-ray system for your practice (direct sensor or phosphor plate) based on imaging software.
Onsite review of all existing hardware (workstations, servers, printers)
Onsite review of all existing computer wiring, networking, data storage and security needs. Testing and calibrating all existing intra-oral X-rays for new digital imaging systems.
Training on your new digital X-ray equipment and imaging software.
Our experts can guide you through each of the above considerations. And you can count on Custom X-Ray to save you money through one of our many digital radiography partnerships.
CONTACT US FOR DENTAL X-RAY SOLUTIONS
PANOURA 18S PANORAMIC X-RAYS
The Panoura 18S is the most practical advanced 2D and 3D dental imaging system. Ideal for doctors who need Panoramic, Ceph and 3D capabilities all in one compact, low-cost platform.
Most Panoramic CMOS sensors use lower cost, more generally available materials that are less sensitive to x-ray. Therefore, these sensors must convert x-ray to light before converting to a digital signal. This can result in image blurriness because the extra conversion step can cause the radiation to "fan out" and inadvertently trigger surrounding pixels. The Panoura has a unique sensor design that converts x-ray directly to digital, which contributes to a much sharper image.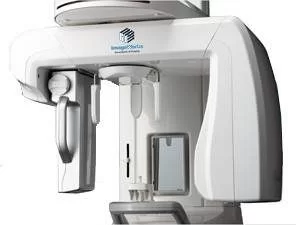 INTRASKAN DC
DC INTRAORAL X-RAY – INTRASKAN DC
Best Image First Time Every Time: Power Factor Correction assures highly stable and consistent output regardless of the quality of input power source. Reduced Dosage: Patented shielding method makes leakage close to zero. The DC system significantly reduces harmful soft radiation, compared to conventional AC type machines. Long Lasting Quality: Lifecycle tested both mechanically and electrically over 200,000 cycles. Assures the unit will last.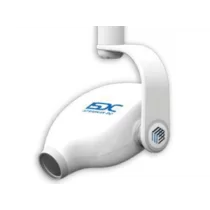 EVA DR
EVA SELECT DIGITAL SENSORS
ImageWorks' EVA Select digital sensors to leverage CMOS technology to provide high resolution, diagnostic-quality images with wide latitude, sharp clarity and enhanced contrast. Whether you are converting to digital for the first time or expanding your existing capabilities, we can help you.
THE EVA SELECT SYSTEM
The EVA Select sensor with software that works with your existing system and practice management software.
Imaging software that's easy to use
Powerful diagnostic enhancement tools
Works with all major practice management platforms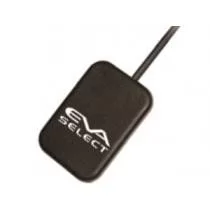 Get Started & Invest in State of the Art Equipment
Custom X-Ray Sales is a full service provider of medical imaging sales, service, installation, maintenance and support.
WHAT CLIENTS SAY ABOUT CUSTOM X-RAY
Our promise is a quality-driven service. After all, your success is our best advertising...
Been working w/ Custom for a couple of decades. They sell an array of products suited to individual needs. It is very nice to have a consistent point of contact, who can respond in an appropriate time frame. When I call, they know me and my company.

Kayla Boyer
19:44 27 Sep 22
Tech was very professional, cared about my personal safety while he was working. Gave me a thorough description of the new Fed requirements. The office is always so great about calling to schedule our service as well - Thanks to all of you from all of us at Animal Medical Center of Casa Grande!!!

Amc ofcasagrandeRapport
23:26 15 Sep 22
We are opening a new medical practice and have received exemplary service from Shawna and her team. Customer service is valued and it shows. I will recommend this company to others.

Alicia Raschillo
17:40 08 Sep 22
Our small animal veterinary clinic (Midtown Animal Clinic) has used Custom Xray twice now - once for a DR plate installation, and once for a Panoramic Dental Xray unit. Each time, we've been happy with the service, the installation, and the products themselves. I cannot say this loudly enough: BUY THE PANORAMIC DENTAL UNIT. It saves so much time compared to the traditional dental x-ray units.

Midtown Animal Clinic
18:31 14 Jun 22
Getting rid of old x-rays is never easy unless you call Custom X-ray! They drop off barrels for the films and picked them up and hauled them away. Quick, easy and done. Always great service no matter what the job is. Thank you to everyone at Custom X-rays. They really have stuff together from the office to out in the field. AZ Choice Chiropractic

Cynthia Brown
16:15 25 Apr 22
Excellent Service. Always quick response for service. This company really cares about customers!! GREAT JOB!!

Ruby Moultrie
09:42 21 Apr 22
They have a huge selection of pre owned x ray equipment and their staff was friendly and well informed.

Bobbie Lindstrom
14:15 07 Apr 22
I have never had a bad experience here. I recently started having issues with my digital x ray machine and Shawna was eager to help and was very patient with me. She worked with me until we got it right! Thank you!

Dallas Mallette
14:32 15 Mar 22
Shawna was on top of my issues and carried out my concerns expeditiously. Thank you Shawna fro fixing my MRI equipment!

Vic Dufrene
14:21 14 Feb 22
Shawna from Custom X-Ray Equipment was professional, personable, and knowledgeable. If you need an x ray machine give them a call!

Alex Kropp
15:44 02 Feb 22
Friendly, knowledgeable, and professional staff. Sat down with me and took the time to explain all of my options. Ended up buying a an amaziing pre owned x ray machine.

April Bartels
14:29 03 Jan 22
Michelle truly cared about helping me and answered my many questions. I was so impressed with her knowledge and passion in her field of study.

Annie Correa
13:18 16 Dec 21
Michelle was very thorough and professional, answered all my questions and actually cared about about me as her customer. I highly recommend using Custom X-Ray Digital Equipment for your X-Ray machine needs.

Carrie Lilley
12:10 10 Dec 21
This company and it's teammates do an exceptional job and I am thankful for them and their professionalism...

Rita Scott
14:58 03 Dec 21
Michelle's customer service was outstanding. She made an effort to accommodate all our needs for x-ray equipment.

Tiffany Wick
08:54 30 Nov 21
Gabe has been servicing my x-ray unit for years. He is amazing! Gabe goes above and beyond to make sure I am taken care of. Additionally, the office staff at Custom X-ray is always helpful. Shawna especially is helpful with whatever needs I have. I highly recommend this company.

Dana Staggs
16:13 22 Nov 21
I recently purchased a digital x Ray system for our office and am extremely satisfied with the product and the quality of the images and ease of use of the system. The entire process from purchase to installation and staff training was efficient, professional and seamless. I highly recommend Custom X Ray Digital for any medical practice needing a modern digital x Ray system.

Brian Hutcheson
21:33 29 Sep 21
I cannot think of a more knowledgeable professional group that is patient, kind, and understanding. They are not only Custom X-Ray Digital Equipment Sales and Service they family. They listen to understand your needs and provide you with durable quality equipment for years to come.

Byron Grayson
20:05 11 Aug 21
Price was reasonable. Excellent investment. Screen was easy to read. It is awesome. Delivery was right on time.

florence robertson
15:01 11 Aug 21
I was so pleased with the portable x ray machine. This will make a huge difference for our non-profit service. I would highly recommend it.

suzanne satterwhite
10:35 09 Jul 21
OUR SOLUTIONS INTEGRATE WITH ALL SOFTWARE
Here are some of the most common software we integrate with...