Dental X-ray Equipment
Providing High Quality Dental X-Ray Equipment For Over 50 Years.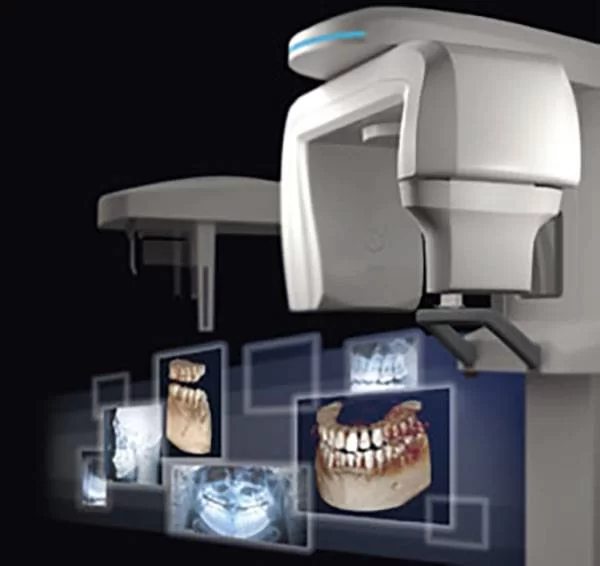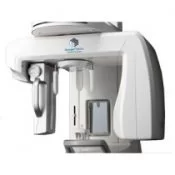 WE ARE DENTAL X-RAY EQUIPMENT EXPERTS!
As a single solution for dental X-ray imaging equipment, installation, training, and service, we have experience with just about every digital X-ray system on the market. Read on for our hot list of the top digital X-ray sensors, 3D cone beams and intra-oral cameras on the market.
Custom X-Ray offers a full suite of digital imaging products, including Digital Sensors, DC and ACP Intraoral X-Ray Units, and Panoramic X-Ray Units, with cephalometric and 3D capabilities, if desired. In addition, ImageWorks offers a proprietary software system, EVAsoft, which meets the digital imaging demands of today's dental practices.
Don't hesitate to contact a digital X-ray systems expert at Custom X-Ray if you have any questions about a product listed below. Our dental X-ray specialists will point you in the right direction by helping you select the right X-ray imaging equipment for your practice and your budget.
A few important considerations for a successful digital X-ray equipment implementation:
Onsite demonstration of the best of breed digital X-ray system for your practice (direct sensor or phosphor plate) based on imaging software.
Onsite review of all existing hardware (workstations, servers, printers)
Onsite review of all existing computer wiring, networking, data storage and security needs. Testing and calibrating all existing intra-oral X-rays for new digital imaging systems.
Training on your new digital X-ray equipment and imaging software.
Our experts can guide you through each of the above considerations. And you can count on Custom X-Ray to save you money through one of our many digital radiography partnerships.
CONTACT US FOR DENTAL X-RAY SOLUTIONS
PANOURA 18S PANORAMIC X-RAYS
The Panoura 18S is the most practical advanced 2D and 3D dental imaging system. Ideal for doctors who need Panoramic, Ceph and 3D capabilities all in one compact, low-cost platform.
Most Panoramic CMOS sensors use lower cost, more generally available materials that are less sensitive to x-ray. Therefore, these sensors must convert x-ray to light before converting to a digital signal. This can result in image blurriness because the extra conversion step can cause the radiation to "fan out" and inadvertently trigger surrounding pixels. The Panoura has a unique sensor design that converts x-ray directly to digital, which contributes to a much sharper image.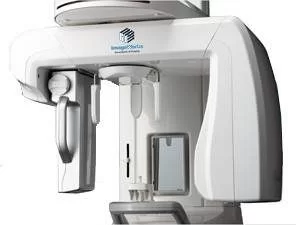 INTRASKAN DC
DC INTRAORAL X-RAY – INTRASKAN DC
Best Image First Time Every Time: Power Factor Correction assures highly stable and consistent output regardless of the quality of input power source. Reduced Dosage: Patented shielding method makes leakage close to zero. The DC system significantly reduces harmful soft radiation, compared to conventional AC type machines. Long Lasting Quality: Lifecycle tested both mechanically and electrically over 200,000 cycles. Assures the unit will last.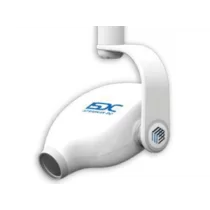 EVA DR
EVA SELECT DIGITAL SENSORS
ImageWorks' EVA Select digital sensors to leverage CMOS technology to provide high resolution, diagnostic-quality images with wide latitude, sharp clarity and enhanced contrast. Whether you are converting to digital for the first time or expanding your existing capabilities, we can help you.
THE EVA SELECT SYSTEM
The EVA Select sensor with software that works with your existing system and practice management software.
Imaging software that's easy to use
Powerful diagnostic enhancement tools
Works with all major practice management platforms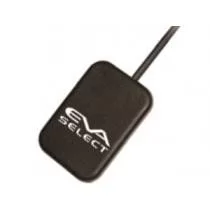 Get Started & Invest in State of the Art Equipment
Custom X-Ray Sales is a full service provider of medical imaging sales, service, installation, maintenance and support.
WHAT CLIENTS SAY ABOUT CUSTOM X-RAY
Our promise is a quality-driven service. After all, your success is our best advertising…
OUR SOLUTIONS INTEGRATE WITH ALL SOFTWARE
Here are some of the most common software we integrate with…