Urgent Care X-Ray Equipment
Urgent care clinicians need medical X-ray equipment that is fast, accurate and reliable.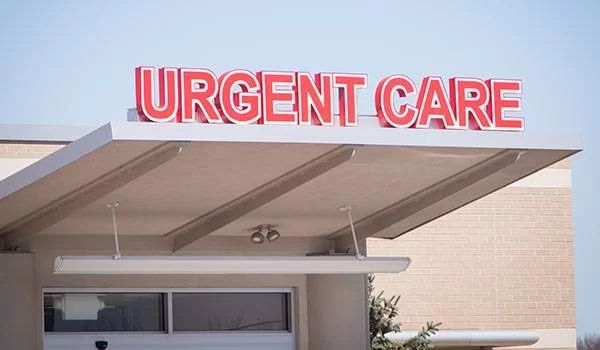 WE ARE URGENT CARE DIGITAL X-RAY EXPERTS!
As the growing popularity of urgent care centers increases so does their need for economical and efficient imaging services. Upgrading from x-ray film or CR to our digital solution in this environment is seamless and can effectively increase patient throughput by improving workflow efficiency.
The innovative design of our detectors permits them to be used in existing radiography equipment without the need of modifying the table or wall stand bucky tray.  What's more, auto-triggering technology permits the detector to be installed without integration to the x-ray generator, making the installation quick, easy, and economical.
CONTACT US FOR URGENT CARE IMAGING SOLUTIONS
Urgent Care DR Flat Panel Detectors
Latest DR panel technology with curved edges, no skid back and a variety of sizes.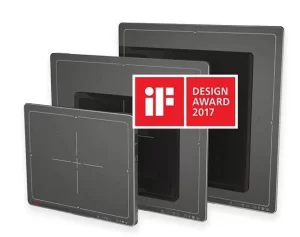 Quality and Value from the manufacturer who makes and writes the software- we support it ALL.
Cost effective tethered DR panels that can be inserted between table and wall stand or insert one in each and no need to handle the panel. Come as 17×17 size either in Gadox or Cesium
Urgent Care Universal Radiography Systems
This unique U-arm features a compact design with dual telescoping arm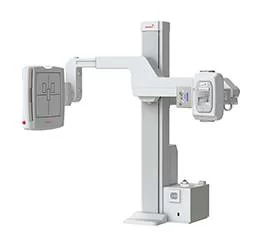 movement that permits installation in settings having ceiling heights of just eight (8) feet. Its fully motorized movements for SID, arm rotation, height, and detector angle can be automatically programmed to user-specific radiographic positions utilizing the intuitive touch-screen located tube side, a handheld remote control, or by using the technologist workstation.
Complemented by a durable bucky design with an easily removable grid, automatic collimation, patient safety anti-collision sensors, and an available mobile table, the RU-3000 is full-featured and well-suited for all imaging environments, especially orthopedics, imaging centers, and urgent care.
Urgent Care Acquisition Software
Rayence introduces the latest in acquisition software, the XmaruView. The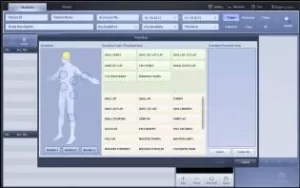 XmaruView is the most flexible diagnostic acquisition software available for today's healthcare providers. The XmaruView (XV) console drives the Xmaru Panel Series to its full potential. XmaruView uses the industry's best image algorithm parameters for the highest quality diagnostic images. The XV software comes with standard features like DICOM Modality Work List (MWL), Image Stitching, DICOM Printing, and DVD/CD Burning with viewer.
An important feature offered with the XmaruView is Analysis Statistic Report (ASR). The Analysis Statistics Report keeps track of your image acceptance, rejections, retakes and deletion rates. With the assistance of industry professionals, the XV software optimizes workflow with an easy to navigate GUI.

Get Started & Invest in State of the Art Equipment
Custom X-Ray Sales is a full service provider of medical imaging sales, service, installation, maintenance and support.
WHAT CLIENTS SAY ABOUT CUSTOM X-RAY
Our promise is a quality-driven service. After all, your success is our best advertising…
OUR SOLUTIONS INTEGRATE WITH ALL SOFTWARE
Here are some of the most common software we integrate with…