Dental Digital X-ray Systems
High-Quality Panoramic Dental X-Ray Equipment Every Dentist Needs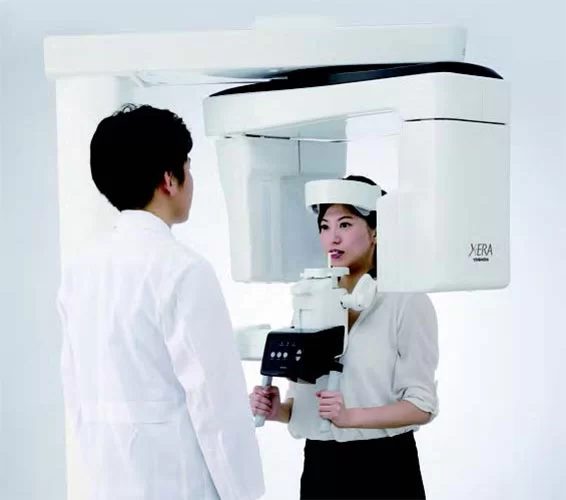 INVEST IN A DIGITAL DENTAL X-RAY SYSTEM
Custom X-Ray has always gone above and beyond in providing our customers with top-of-the-line imaging equipment. You can instantly boost your diagnosis confidence and efficiency of imaging with just the X-era dental imaging system.
Panoramic X-rays show the entire mouth area – all the teeth in both the upper and lower jaws – on a single X-ray. Panoramic X-rays require the use of a special X-ray machine. This type of X-ray is useful for detecting the position of fully emerged as well as emerging teeth, identifying impacted teeth, and aiding in the diagnosis of tumors.
Tired of all the guesswork that comes with low quality dental x-ray scans? Want something that generates clear images that even your patients can understand? Then you need X-Era, the ground-breaking dental x-ray imaging machine with two sensors.
UPGRADE YOUR DENTAL PRACTICE NOW
We've deployed thousands of dental imaging solutions across over 30 years.  Whether it's a technology challenge, or a clinical challenge, our team has seen it all.  You will have all that expertise on your team.
Integration is always a key question – because everything has to work well together.  Our system is open source, so it is seamless with most other dental systems.  In addition, our team has worked with almost every other software and hardware under the sun – so we can also help configure to your staff's unique needs.
We focus on three things:  Great Images, Great Pricing, and No Issues.
Separate Panoramic Sensor: Typically, dental cone beam machines do not have any other sensor than the one they use for 2D cone beam images, so they use the same for 3D panoramic scans. This can be vice-versa as well, where 3D sensors are used for 2D panoramic images. In both situations, the imaging result is almost always below average. This is where the X-Era comes into the equation with its separate sensors. It is equipped with a cone-beam sensor for taking cone beam scans and also a panoramic sensor for taking panoramic scans. This will ensure you always get clear, crisp and high-quality results, eliminating the guesswork and allowing you to make a better diagnosis.
Smallest Focal Spot: Most dental cone beam systems have 0.5mm focal spots, but X-Era boasts a much smaller, 0.2mm spot because the smaller it is, the sharper the edges of scans. The 0.2mm size is the smallest in dental cone beam equipment to date, allowing your staff to see every detail of the image clearly.
Field of View Control: Unlike most systems with only 9 to 10cm max width, X-Era offers a range of field of view options from 4cmx6cm to 16cm. This eliminates issues like 3rd molar cut off, inability to capture TMJs, inability to analyze airway, and a small margin of error because of slight patient movement.
Lower Radiations: Typical studies of FMX can produce over 150 microsieverts of radiation, which are not only harmful to patients but even more dangerous for your technicians who are exposed to them daily. X-Era works with a lot fewer radiations, but the best part is, it provides a lot more information and clearly scanned images.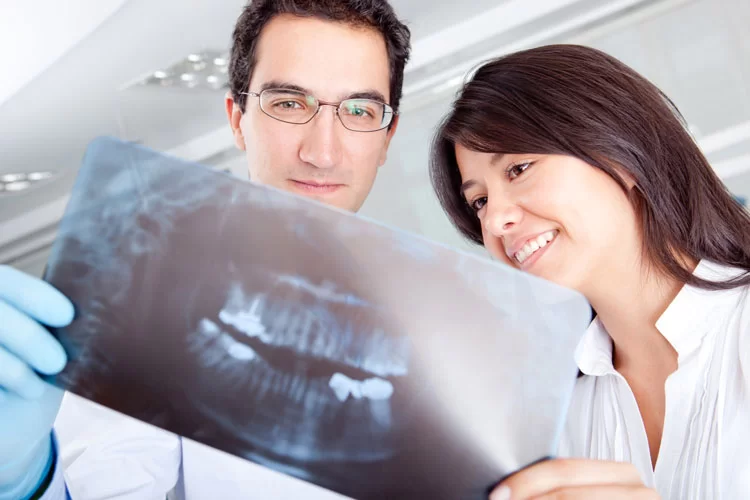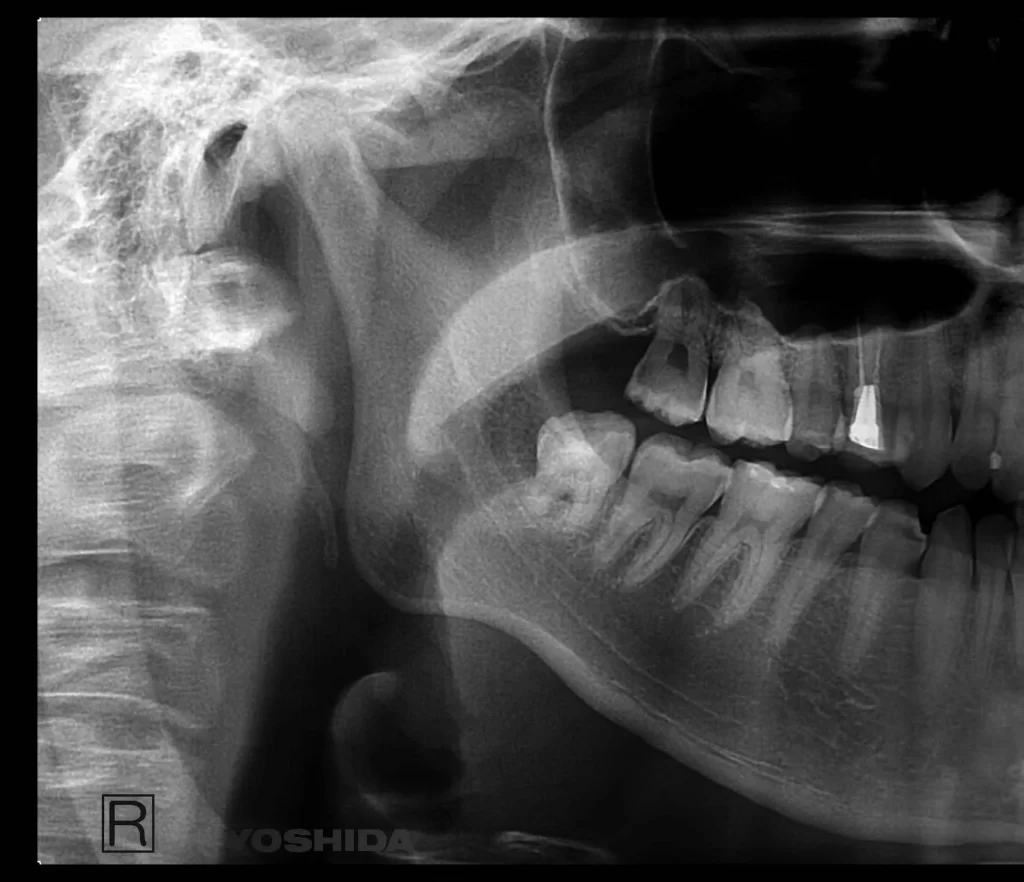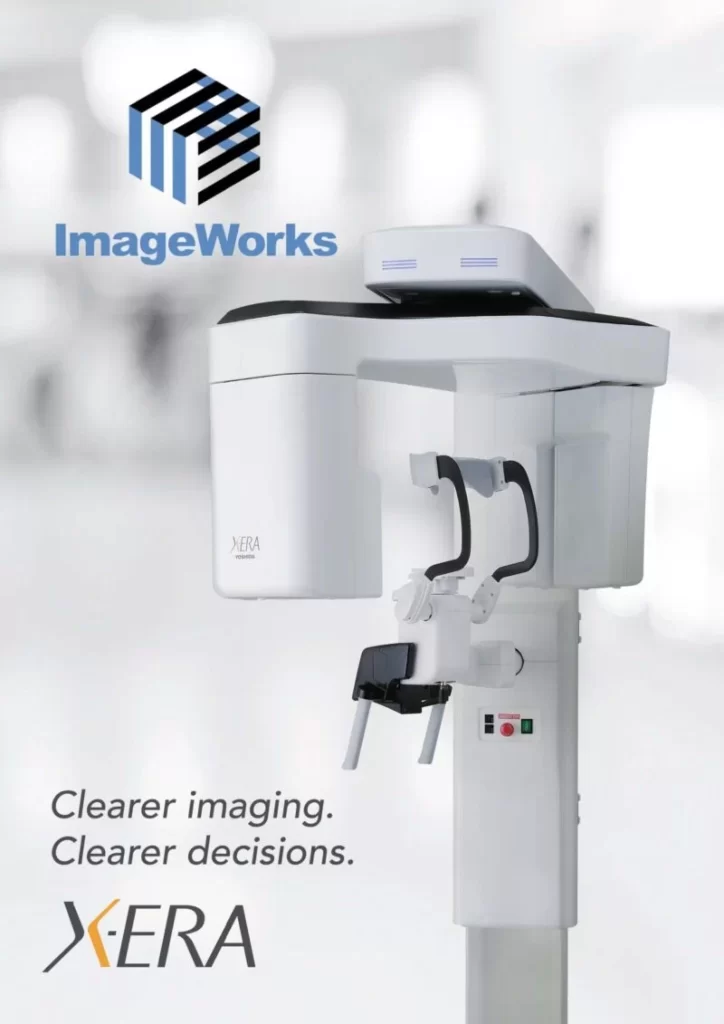 BEST QUALITY PANORAMIC X-RAY EQUIPMENT
X-Era's separate panoramic sensor comes equipped with a multitude of features, including but not limited to:
Direct Conversion: It turns x-ray directly into a digital signal, eliminating the extra step of converting x-ray into the light first.
50+ Panoramic Layers: Captures 50+ layers with a single scan producing an envelope of massive data around the patient's position area to eliminate errors in scan due to patient positioning.
Full FMX – No Bitewings: The sensor generates 18 intraoral-sized images directly from panoramic in 14 seconds and with just one click, eliminating the need to capture 18 separate images.
Why Custom X-ray for Helping You Find the Perfect Dental X-ray Equipment:
Range of Custom Solutions: We can help you get exactly the solution you need for your practice, whether you're treating humans or animals.
Price Guarantee: Every doctor wants clear, crisp x-ray images that eliminate guesswork but at a fraction of cost. We understand this, which is why you'll find our machines superior in terms of both image quality and affordability.
Equipment Longevity: This is a no-compromise area for us, which is why all of our equipment has top-notch, sturdy components for the highest longevity; every machine will run flawlessly for decades.
CONTACT US NOW FOR THE BEST DENTAL EQUIPMENT
PANORAMIC FIELD OF VIEW CONTROL LOWER RADIATION
High-Quality Panoramic Dental X-Ray Equipment Every Dentist Needs
CONTACT US TODAY FOR VETERINARY DENTAL SOLUTIONS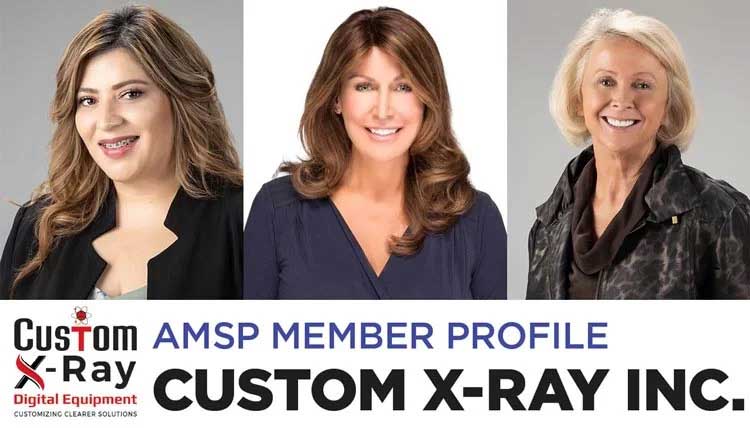 Contact Us Today for X-Era or Any Other Digital X-Ray Equipment: Custom X-Ray Solutions has been helping dentists get their diagnosis right with powerful digital x-ray equipment for over 35 years. We are committed to offering the trifecta of low price, great image quality and no equipment issues. So call us today and let us help you take your dental practice to the next level.

Get Started & Invest in State of the Art Equipment
Custom X-Ray Sales is a full service provider of medical imaging sales, service, installation, maintenance and support.
WHAT CLIENTS SAY ABOUT CUSTOM X-RAY
Our promise is a quality-driven service. After all, your success is our best advertising...
Been working w/ Custom for a couple of decades. They sell an array of products suited to individual needs. It is very nice to have a consistent point of contact, who can respond in an appropriate time frame. When I call, they know me and my company.

Kayla Boyer
19:44 27 Sep 22
Tech was very professional, cared about my personal safety while he was working. Gave me a thorough description of the new Fed requirements. The office is always so great about calling to schedule our service as well - Thanks to all of you from all of us at Animal Medical Center of Casa Grande!!!

Amc ofcasagrandeRapport
23:26 15 Sep 22
We are opening a new medical practice and have received exemplary service from Shawna and her team. Customer service is valued and it shows. I will recommend this company to others.

Alicia Raschillo
17:40 08 Sep 22
Our small animal veterinary clinic (Midtown Animal Clinic) has used Custom Xray twice now - once for a DR plate installation, and once for a Panoramic Dental Xray unit. Each time, we've been happy with the service, the installation, and the products themselves. I cannot say this loudly enough: BUY THE PANORAMIC DENTAL UNIT. It saves so much time compared to the traditional dental x-ray units.

Midtown Animal Clinic
18:31 14 Jun 22
Getting rid of old x-rays is never easy unless you call Custom X-ray! They drop off barrels for the films and picked them up and hauled them away. Quick, easy and done. Always great service no matter what the job is. Thank you to everyone at Custom X-rays. They really have stuff together from the office to out in the field. AZ Choice Chiropractic

Cynthia Brown
16:15 25 Apr 22
Excellent Service. Always quick response for service. This company really cares about customers!! GREAT JOB!!

Ruby Moultrie
09:42 21 Apr 22
They have a huge selection of pre owned x ray equipment and their staff was friendly and well informed.

Bobbie Lindstrom
14:15 07 Apr 22
I have never had a bad experience here. I recently started having issues with my digital x ray machine and Shawna was eager to help and was very patient with me. She worked with me until we got it right! Thank you!

Dallas Mallette
14:32 15 Mar 22
Shawna was on top of my issues and carried out my concerns expeditiously. Thank you Shawna fro fixing my MRI equipment!

Vic Dufrene
14:21 14 Feb 22
Shawna from Custom X-Ray Equipment was professional, personable, and knowledgeable. If you need an x ray machine give them a call!

Alex Kropp
15:44 02 Feb 22
Friendly, knowledgeable, and professional staff. Sat down with me and took the time to explain all of my options. Ended up buying a an amaziing pre owned x ray machine.

April Bartels
14:29 03 Jan 22
Michelle truly cared about helping me and answered my many questions. I was so impressed with her knowledge and passion in her field of study.

Annie Correa
13:18 16 Dec 21
Michelle was very thorough and professional, answered all my questions and actually cared about about me as her customer. I highly recommend using Custom X-Ray Digital Equipment for your X-Ray machine needs.

Carrie Lilley
12:10 10 Dec 21
This company and it's teammates do an exceptional job and I am thankful for them and their professionalism...

Rita Scott
14:58 03 Dec 21
Michelle's customer service was outstanding. She made an effort to accommodate all our needs for x-ray equipment.

Tiffany Wick
08:54 30 Nov 21
Gabe has been servicing my x-ray unit for years. He is amazing! Gabe goes above and beyond to make sure I am taken care of. Additionally, the office staff at Custom X-ray is always helpful. Shawna especially is helpful with whatever needs I have. I highly recommend this company.

Dana Staggs
16:13 22 Nov 21
I recently purchased a digital x Ray system for our office and am extremely satisfied with the product and the quality of the images and ease of use of the system. The entire process from purchase to installation and staff training was efficient, professional and seamless. I highly recommend Custom X Ray Digital for any medical practice needing a modern digital x Ray system.

Brian Hutcheson
21:33 29 Sep 21
I cannot think of a more knowledgeable professional group that is patient, kind, and understanding. They are not only Custom X-Ray Digital Equipment Sales and Service they family. They listen to understand your needs and provide you with durable quality equipment for years to come.

Byron Grayson
20:05 11 Aug 21
Price was reasonable. Excellent investment. Screen was easy to read. It is awesome. Delivery was right on time.

florence robertson
15:01 11 Aug 21
I was so pleased with the portable x ray machine. This will make a huge difference for our non-profit service. I would highly recommend it.

suzanne satterwhite
10:35 09 Jul 21
OUR SOLUTIONS INTEGRATE WITH ALL SOFTWARE
Here are some of the most common software we integrate with...