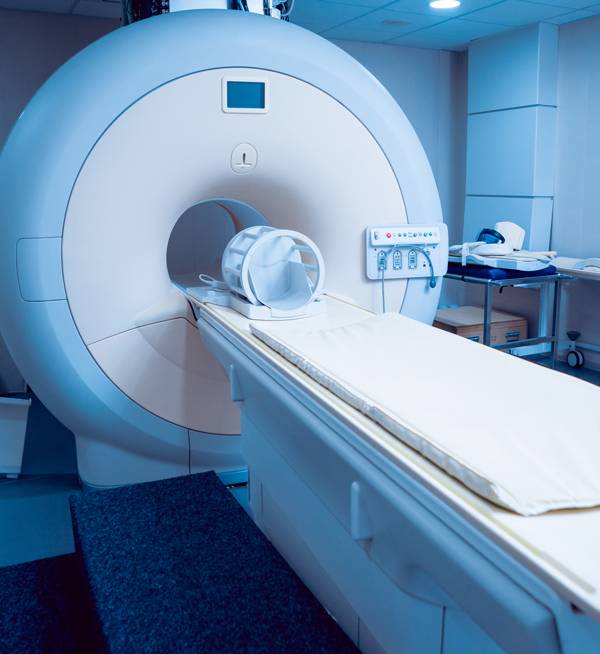 EQUIPMENT FINANCING ASSISTANCE
When patients entrust their health to you, there is a lot on your plate. Not only do you have the responsibility of properly diagnosing your patients, but they typically want an answer about how to treat the issues they are dealing with. The good news is that with an x-ray machine, diagnosis and treatment are often sped up because medical professionals like you are able to see exactly what is going on. At Custom X-Ray, we help to make this affordable so that our customers are able to focus on the health of their patients and offer them the support that they need. Whether you practice dentistry or orthopedics, portable x-ray scanner leasing could be your best option.
WHAT WE CAN DO FOR YOU
FINANCING ASSISTANCE
Mission Statement: To earn the trust of medical/X-ray vendors by providing reputable service and support.
1) To assist medical/X-ray vendors with tools for "getting the sale"
Our goal is:
1) Our goal is to simplify the lease/finance process for vendors and salespeople with our simple slogan: "offer monthly payments and then call Nashwa Financial Services". Most medical X-ray equipment is "income producing", and offering monthly payments for all equipment quotes will help create increased interest in the equipment quoted. Get started now by selecting the payment calculator tab and downloading our payment calculator!
2) We provide a variety of structure/payment terms to assist with the customer's cash flow. Examples are $0 down/deferred payments (buy now/start payments next year), step payments & seasonal payments.
2) To support through the credit/funding process
The process includes:
• Quick & simple credit application
• Analysis of obtaining credit approval for harder credits (including start-up and existing chiropractors)
• Fast credit approval
• Constant updates throughout the credit/funding process
• Pre-funding (when deposits are necessary)
• Quick funding (with equipment delivery) with only faxed documents in many cases
Success comes from WHO you know not WHAT you know! Nashwa Financial Services has 20 years of experience in the medical/X-ray industry. Our priority is to offer effective financial sales tools to assist in selling equipment. Once an application is received, we offer fast, flexible service, constant communication, very competitive terms, along with the highest percentage of credit approvals.  Nashwa Financial Services offers a proven track record of experience, with competitive solutions while providing a "One stop does it all"
Nashwa Financial provides equipment lease/finance options for medical practices including start-up
Medical Doctors (All Specialties) team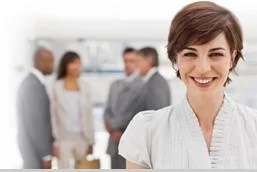 • Veterinarians
• Nurse Practitioners
• Physician Assistants
• Chiropractors
• Physical Therapists
• Radiology Technicians
• Hospitals
Flexible customer solutions to help customers to buy equipment and preserve working capital:
• Flexible terms including deferred payments up to 6 months (perfect for new or expansion practices)
• Up to 84 month (7 year) terms for equipment costing over $40,000
• Different buyout options at the end of lease (10%, Fair Market Value, and $1.00 Buyout) to assist
customers with monthly cash flow, along with the desired tax benefits for equipment purchased.
ABOUT FINANCING
FINDING YOU THE BEST FINANCING/LEASE OPTIONS
Hospitals and major medical facilities are not the only ones "going digital." Group and solo practices from a range of healthcare disciplines have discovered the advantages digital imaging (DI) has to offer. If you're not yet among them, here's some expert advice you won't want to miss.
High-volume chiropractic digital imaging was launched in 2003 at Life Chiropractic College West (LCCW) — the first chiropractic college worldwide to integrate DI into its curriculum.
Thousands of imaging studies later, the efficacy and economy of DI are indisputable. "The benefits of digital imaging are so substantial that every DC should get on board," says LCCW president Gerard Clum, DC.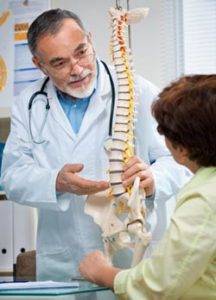 Citing digital's speed and ease of use, he offered this analogy: "Going plain-film to digital can be compared to reading War and Peace in print or on [an electronic device]." With advantages ranging from high-quality computerized images to more effective patient education, DI is an asset to any practice.
But for the busy clinician, the topic of DI can be daunting — especially for the not-so-newly licensed. James Carter, DC, DACBR, and associate professor at LCCW, provides an overview.
Whether you're just starting out with new equipment or planning a retrofit, "You still need an X-ray machine and preferably one that isn't more than 10 to 15 years old," says Dr. Carter. "The primary feature that changes with digital imaging is the method used for image capture. What was previously captured on film is now converted to computer images via a digital receptor in the cassette. You still need to follow standard imaging protocols."
This means measurement and positioning, settings, exposure time, collimation, and shielding. DI doesn't eliminate the necessity for quality X-ray physics. DI uses different technical settings, however, so you'll need a new technique chart, as you would with any new X-ray set-up.
Goodbye darkroom
Much more than just high-tech imaging, DI lets you say goodbye to darkrooms and their associated square footage, X-ray film and processors, and all matters related to film storage, copying, mailing, and handling.
Certain chiropractic DI software also includes technique-specific measurement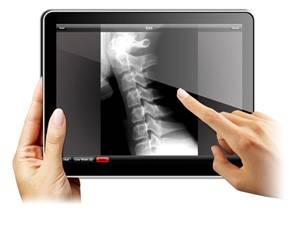 tools for analysis and marking. So, if you can click a mouse, you can mark a film in a fraction of the time it would take with a pencil and a ruler.
Built-in digital enhancement and image manipulation features reduce the number of retakes required. Completed images are viewed on specially-designed high-resolution monitors just seconds after exposure — ready for analysis, marking, or patient education. And one more mouse click will send the study to your DACBR for review.
The advantages of DI typically offset the costs of installation or retrofitting. "Being able to produce a CD of an imaging study in 30 seconds and then give it to a patient to take home with them is priceless for patient education," says Dr. Clum.
And DI software is systems-compatible, allowing images to be transferred to or received from other providers or institutions without concerns about program compatibility. A universal file-formatting, transmission, and decoding system called DICOM (Digital Imaging and Communications in Medicine) permits the exchange of digital files. It also allows images to be sent to or imported from electronic medical records (EMRs) or saved as JPEG files.