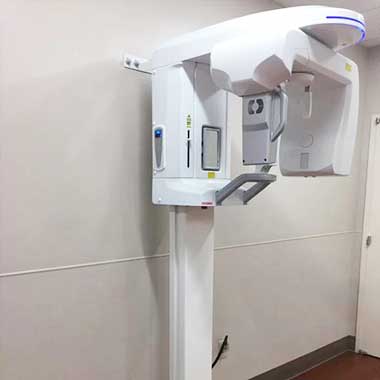 Panoramic X-Ray
Panoramic dental X-ray machines are specialized X-ray equipment used in dentistry to capture a full panoramic view of the patient's teeth and jaws. They use a rotating X-ray source and a specialized detector to capture a single, wide-angle image that includes the entire oral cavity. This type of X-ray machine is commonly used in dental practices to diagnose and plan treatment for a wide range of dental conditions.
A panoramic dental X-ray machine is an essential tool that provides vital imaging capabilities with features such as standard panoramic, pediatric, and extraoral bitewing exams. Of course, you always want to make sure you're getting the most for your money when you invest in this type of technology, and that's exactly what you'll find when you purchase a certified pre-owned panorex machine from Custom Digital.
If you would like to learn more about the products and services we offer, please feel free to contact us today. We look forward to helping you find the best panoramic X-ray machine for your dental practice.