Podiatry X-Ray Equipment
Cost-Effective Podiatry X-Ray Equipment. Digital X-Ray is Now Affordable!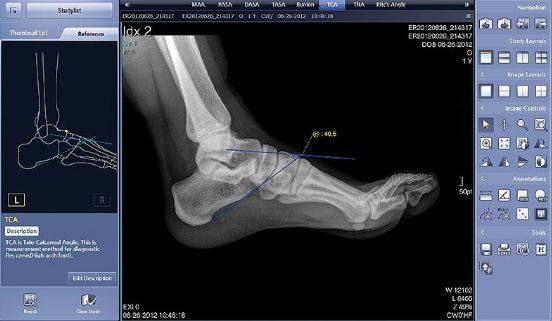 WE ARE Podiatry X-Ray Equipment EXPERTS!
Custom X-Ray understands your need for detailed and advanced X-Ray viewing. Our Podiatry specific line of solutions include pre-operative planning capabilities and Podiatry specific toolsets, such as image stitching for long length studies. If you are searching for Affordable, Reliable, High quality, Wireless, Flat Panel Detectors and Podiatry specific Digital Imaging solutions contact us today for information on our turn-keyPodiatry Digital Radiography Solutions.
Whether you are a start-up or an existing clinic looking for affordable equipment, contact us today for a free consultation our Direct Digital Imaging Specialists.
CONTACT US FOR PODIATRY IMAGING SOLUTIONS
Podiatry Flat Panel Detectors
Rayence's state-of-the-art Xmaru 1210SGA provides high resolution images at an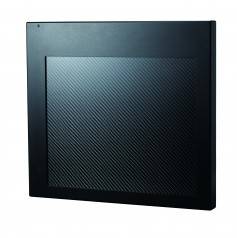 attractive price point. The Xmaru 1210SGA possesses a wide active image area to accommodate a versatile range of clinical applications found in podiatry, veterinary, chiropractic and extremity imaging.
The compact and lightweight Xmaru 1210SGA Digital Flat Panel Detector is well designed to satisfy the daily diagnostic needs of the most demanding user.
Podiatry ORTHOPOSER (VRPOB-200)
The VRPOB-200 + Xmaru1210SGA is the only true flat panel x-ray detector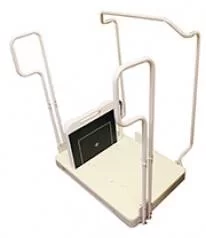 solution for the podiatry market. The VRPOB-200 + Xmaru1210SGA provides podiatrists a smart & cost effective way to upgrade their current x-ray systems to provide them with the many benefits of a DR workflow. In combination with industry-leading technical specifications and our exclusive post-processing algorithms, Rayence has established the benchmark for the quality solution today's podiatrist have to come require.
Podiatry XMARUVIEW PODIATRY
Xmaru PodView is Rayence's acquisition designed specifically for the podiatric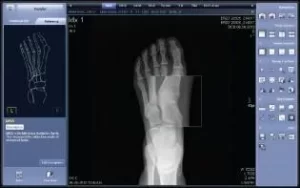 practice. The Xmaru PodView console is the most advance image processing system available to today's podiatrist and foot & ankle surgeons. Xmaru PodView uses the industry's best animal image algorithm parameters for the highest quality diagnostic images. Designed with workflow and efficiency in mind, the Xmaru PodView was developed specifically with lower extremities in mind.
The Xmaru PodView provides advanced measure tools such as Inter-Metatarsal Angle andHallux-Abductus Angle standard. Xmaru PodView comes with standard features like DICOM Modality Work List (MWL), DICOM Printing, and DVD/CD Burning with viewer. We provide you the ability export images as JPEG, TIF, GIF, & BITMAP.

Get Started & Invest in State of the Art Equipment
Custom X-Ray Sales is a full service provider of medical imaging sales, service, installation, maintenance and support.
WHAT CLIENTS SAY ABOUT CUSTOM X-RAY
Our promise is a quality-driven service. After all, your success is our best advertising…
OUR SOLUTIONS INTEGRATE WITH ALL SOFTWARE
Here are some of the most common software we integrate with…