NEED TO RENT IMAGING EQUIPMENT?
INVEST IN STATE OF THE ART IMAGING EQUIPMENT
Retrofits, Complete DR Solutions, Ultrasound, C-Arms, Equipment Funding Solutions, Rental Programs or a Complete DR Solutions
MOBILE CT SCANNER RENTALS
RENT A CT SCANNER TODAY
Rent a Mobile CT scanner, tailored to your needs:
1 week to 1 year or more
4 slice to 64 slice CTs available
Tell us which CT scanner you want, when you want it and for how long… We'll do the rest!
Request one of these today:
GE 4 Slice
GE Lightspeed 16 Slice
GE LightSpeed VCT 64 Slice
Philips Brilliance 16 Slice
Siemens Sensation 16 Slice
Siemens Sensation 64 Slice
Toshiba 16 Slice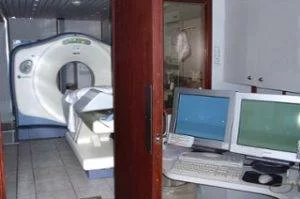 C-ARM RENTALS
RENT A C-ARM TODAY
C-Arm rentals tailored to your needs:   
1 Day to 1 Year
Full Size, Compact & Mini
Pain Management to Vascular
Immediate Delivery
Tell us which C-Arm you want, when you want it and for how long… We'll do the rest!
Request one of these today: 




MOBILE MRI RENTALS
RENT A MRI TODAY
Rent a Mobile MRI, tailored to your needs:
1 week to 1 year or more
1.5T and 3.0T scanners available
Tell us which MRI you want, when you want it and for how long… We'll do the rest!
Request one of these today:
Siemens Espree 1.5T Mobile
GE 1.5T EXCITE Mobile
GE 1.5T LX Mobile
Philips 1.5T Achieva Mobile
Philips 1.5T Intera Mobile
Siemens Avanto 1.5T Mobile
Siemens Symphony 1.5T Mobile
EQUIPMENT RENTAL OPTIONS
EQUIPMENT RENTALS WHEN YOU NEED IT
Request mobile rental pricing with one call or click.
Short term and long term options available: daily, weekly or annually. Tell us which modality and model you prefer, when you want it, and for how long. We'll do the rest!
Imaging equipment rental options tailored to your needs:


IMAGING SOLUTIONS
CXR offers a variety of analog and digital medical imaging technologies to its customers. We represent some of the leading manufactures of medical imaging systems. CXR is a leading source for radiology equipment, services and supplies:
Cardiac Cath Labs
C-Arms
Computed Radiography (CR)
Digital Radiography (DR)
Digitizers
Imaging Accessories
Imaging Equipment Services
Laser Imaging
Mammography
PACS Software & Hardware
Radiographic Systems
PACS Software & Hardware
Tubes and Glassware
Ultrasound
Viewing Devices

Get Started & Invest in State of the Art Equipment
Custom X-Ray Sales is a full service provider of medical imaging sales, service, installation, maintenance and support.
WHAT CLIENTS SAY ABOUT CUSTOM X-RAY
Our promise is a quality-driven service. After all, your success is our best advertising...
Getting rid of old x-rays is never easy unless you call Custom X-ray! They drop off barrels for the films and picked them up and hauled them away. Quick, easy and done. Always great service no matter what the job is. Thank you to everyone at Custom X-rays. They really have stuff together from the office to out in the field. AZ Choice Chiropractic

Cynthia Brown
16:15 25 Apr 22
Excellent Service. Always quick response for service. This company really cares about customers!! GREAT JOB!!

Ruby Moultrie
09:42 21 Apr 22
They have a huge selection of pre owned x ray equipment and their staff was friendly and well informed.

Bobbie Lindstrom
14:15 07 Apr 22
I have never had a bad experience here. I recently started having issues with my digital x ray machine and Shawna was eager to help and was very patient with me. She worked with me until we got it right! Thank you!

Dallas Mallette
14:32 15 Mar 22
Great first impression and friendly staff. The pre owned x ray equipment we bought from Custom X-Ray is working great and we are very pleased with the purchase.

Barbara Wagner
13:19 04 Mar 22
Shawna was on top of my issues and carried out my concerns expeditiously. Thank you Shawna fro fixing my MRI equipment!

Vic Dufrene
14:21 14 Feb 22
Shawna from Custom X-Ray Equipment was professional, personable, and knowledgeable. If you need an x ray machine give them a call!

Alex Kropp
15:44 02 Feb 22
Friendly, knowledgeable, and professional staff. Sat down with me and took the time to explain all of my options. Ended up buying a an amaziing pre owned x ray machine.

April Bartels
14:29 03 Jan 22
Michelle truly cared about helping me and answered my many questions. I was so impressed with her knowledge and passion in her field of study.

Annie Correa
13:18 16 Dec 21
Michelle was very thorough and professional, answered all my questions and actually cared about about me as her customer. I highly recommend using Custom X-Ray Digital Equipment for your X-Ray machine needs.

Carrie Lilley
12:10 10 Dec 21
This company and it's teammates do an exceptional job and I am thankful for them and their professionalism...

Rita Scott
14:58 03 Dec 21
Michelle's customer service was outstanding. She made an effort to accommodate all our needs for x-ray equipment.

Tiffany Wick
08:54 30 Nov 21
Gabe has been servicing my x-ray unit for years. He is amazing! Gabe goes above and beyond to make sure I am taken care of. Additionally, the office staff at Custom X-ray is always helpful. Shawna especially is helpful with whatever needs I have. I highly recommend this company.

Dana Staggs
16:13 22 Nov 21
I recently purchased a digital x Ray system for our office and am extremely satisfied with the product and the quality of the images and ease of use of the system. The entire process from purchase to installation and staff training was efficient, professional and seamless. I highly recommend Custom X Ray Digital for any medical practice needing a modern digital x Ray system.

Brian Hutcheson
21:33 29 Sep 21
I cannot think of a more knowledgeable professional group that is patient, kind, and understanding. They are not only Custom X-Ray Digital Equipment Sales and Service they family. They listen to understand your needs and provide you with durable quality equipment for years to come.

Byron Grayson
20:05 11 Aug 21
Price was reasonable. Excellent investment. Screen was easy to read. It is awesome. Delivery was right on time.

florence robertson
15:01 11 Aug 21
I was so pleased with the portable x ray machine. This will make a huge difference for our non-profit service. I would highly recommend it.

suzanne satterwhite
10:35 09 Jul 21
We had an issue with our new X-ray machine, I called and spoke with Michelle, who is always pleasant and helpful and Custom came out the next day. They kept in touch with our office through out this whole ordeal making sure it wasn't something easy for us to fix. Cynthia, the tech, was great. Came on time, is very friendly and took her time, fixed our machine!she even called the next day to follow up in case we had issues or questions.Thanks Custom X-ray for great customer service,CathyConnell Foot Care

Rick Connell
15:23 09 Jun 21
For seven years running now, Custom X-Ray has given us every reason to renew our yearly contract with them. Our rare occasion to contact them throughout that period of time is a testimony to the professional expertise and dependable service they provide that keeps our machine continually running so reliably. Their friendly and efficient office staff, communication, scheduling, accurate billing, and exceptional customer service are quite literally second to none. Thank you, Custom X-Ray, for years of outstanding service.

Judy Swartz
22:39 08 Jun 21
Custom X-Ray has great customer service. When needed they are on time and quick to respond. Any issues we have are taken care of. Thank you Custom X-RaySun Valley Hope Animal Hospital

Kayla Goldberg
17:12 08 Jun 21
OUR SOLUTIONS INTEGRATE WITH ALL SOFTWARE
Here are some of the most common software we integrate with...