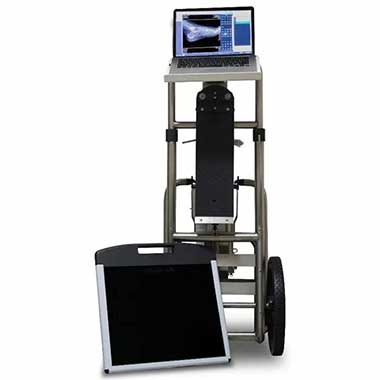 Portable X-Ray
Portable digital x-ray has become much more in demand over the past several years with new technological advancements. Mobile X-ray equipment are being used as an important triaging and screening tool for determining the condition of the lung before being directed to advanced imaging techniques. Even after medical intervention, when the patient is in ICUs or Ambulatory care, Mobile X-rays may be used for monitoring the condition of lungs through regular chest X-rays.
A Mobile X-Ray equipment is easy to setup, quick to move to the patient, easy to park next to bedside, and easy to disinfect and prepare for the next exam.
If you would like to learn more about the products and services we offer, please feel free to contact us today. We look forward to helping you find the best Mobile X-ray machine for your practice.