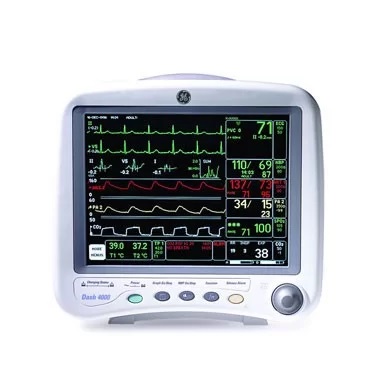 Patient Monitors
Patient monitors, sometimes known as vital signs monitors, can be found in every medical care setting. Much like computer technology, these devices advance and provide better performance and new features over a time.  Emergency medical technicians, hospital personnel and clinicians completing outpatient specialty procedures use varying configurations for observing patient vitals.
High quality patient monitors are essential for healthcare professionals to accurately assess and monitor the vital signs of patients. They are designed to provide real-time data on a patient's heart rate, blood pressure, oxygen levels, and other vital signs, allowing healthcare professionals to quickly identify any potential problems or changes in a patient's condition. They are equipped with advanced sensors and algorithms to provide accurate and consistent data, even in challenging environments. They are also designed with patient safety and comfort in mind and are easy to operate and navigate.
If you would like to learn more about the products and services we offer, please feel free to contact us today. We look forward to helping you find the best high quality patient monitors for your practice.